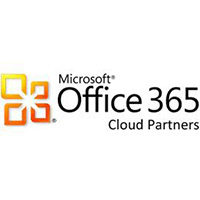 Office 365 at your fingertips
The tools you need when you need them. Achieve your creative outcomes using Outlook, Word, Excel, PowerPoint, OneDrive, OneNote, SharePoint, MicrosoftTeams and Yammer. All of your tools will be the latest versions both on your desktop and online.
On all your devices
Once you have logged into your Office 365 you will always have your applications available no matter which device you are using – desktop, tablet and phone = productivity wherever you go.
Working in the Cloud
Collaborate or share with your teams using OneDrive – making it easier to work from anywhere.
Improve Productivity
Marketing cycles are reduced by delivery of features faster with more than 100 end to end services.
Consistent Hybrid Cloud
Develop and deploy with consistency to your market.
Intelligent Apps
Creation of intelligent apps using powerful data and artificial intelligence serves with a comprehensive set of services, infrastructure. Build bots that naturally interact with users and built-in advanced analytic tools. Built in monitoring, threat detection, automatic patching and backups.
Trusted
Microsoft has more certifications than any other Cloud provider. Clear security and privacy requirements. Consistently meeting a broad set of international and industry specific compliance standards. Vigorous third-party audits have verified Azure's adherence to strict security standards mandated.
Expand your horizons
Microsoft Azure is a Cloud service.
Help expand your freedom to build, manage and deploy applications on a global network using your favourite tools and frameworks.